LEAVING CERTIFICATE HIGHER LEVEL
Leaving Cert Spanish
Higher Level - Christmas Revision Course
Level

6th Year Higher Level

Learning Mode

Live online

Days

Thursday 4th and Friday 5th January

Please note: Fees are non-refundable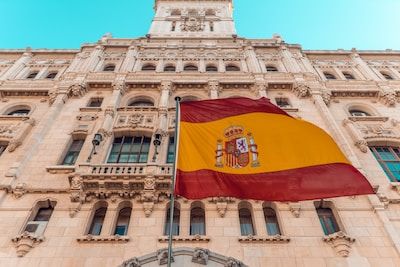 Aranzazu Gomez
Aranzazu is a native Spanish speaker. She has been teaching Spanish at all levels for over 13 years. She has been working as a Spanish teacher for adults for many years, teaching different groups at different levels. She has years of experience giving grinds to Junior Cycle and Leaving Cert students and adults. She has worked as a Spanish corrector and as a corrections supervisor for Junior Certificate.

Aranzazu will help clarify this subject for you and ensure that you approach your exams with confidence and with a deeper understanding of Leaving Certificate Higher Level Spanish.

What will be
Covered in this Course
4th Jan:
Key grammar points (1hour)
Verbs (Present, future, past tenses, conditional, and subjunctive)
Adjectives, gender, number.
Verbs (gustar, ser and estar)
Reading Comprehension (30 minutes)
Important tips, vocabulary and some practicing examples.
5th Jan:
Written expression (1hour)
Structure of the opinion piece (Method and vocabulary)
Diary Entry and Note (Method and Vocabulary)
Formal letter (Layout and vocabulary)
Dialogue (some tips, common sentences from exams and examples)
Listening (30 minutes)
Important tips and Essential vocabulary.
Aranzazu will cover the timing of the exam and the key grammar points.
This course will help you give better answers in the reading comprehension part and will show you how to improve your skills for the written part (opinion piece, letter, note, formal letter and dialogue).
Live, interactive and exam-focused online course to help you achieve your best grade possible.

Recorded course: you will have access to the course recordings so you can replay them at your own pace, as often as you like.

High quality comprehensive notes.
Sign up for this course now!