Leaving Cert Chemistry Grinds

—
No two students have the same aptitude or ability, which is why The Tuition Centre provides a wide range of variety of online Leaving Cert Chemistry grinds – plus a wide range of other topics. This lets us cater for each and every student, regardless of your level of commitment, aptitude or ability.
So whether you're interested
in Leaving Cert Chemistry grinds
or a different subject, you'll find no better provider of online grinds.
A unique and proven method to ensure your Chemistry success in Leaving Cert 2023! This is an 8 day structured revision programme with a 40 minute session every day. John will focus on likely LC questions, giving you hints, tips and predictions so you will have the confidence you need to ace your LC Chemistry exam in June.

"I found the revision course really helpful. The notes given are great for revision and practicing exam questions during the course really helps in understanding different topics on the Chemistry course." Elena - student
We provide weekly live Online Leaving Cert Chemistry grinds, and because these are recorded, it means that if students get side-tracked at a particular time, they can come back to their studies whenever it suits them.
Our online Leaving Cert Chemistry grinds are delivered by some of the most exceptional teaching talent in Ireland. Proof of this is how well our students have performed over the past decade and a half.
Leaving Cert Chemistry grinds is one of the subjects that we specialise in, but we also cater for the broader Leaving Cert curriculum.
For those looking to Chemistry as a gateway to a third degree course in science, The Tuition Centre is a dependable partner when it comes to Online Leaving Cert Chemistry grinds that have been created and developed specifically in response to the needs and abilities of our students.
Catch it Live
or view a recording
Whenever it suits you.
When it comes to Leaving Cert Chemistry grinds many of our students prefer to tune in live – and take comfort from the fact that they're studying alongside other students of a similar ability level.
Online Leaving Cert Chemistry grinds seem that much less daunting when you're working alongside others who may be having the same difficulties as you – or who may need support in the same key areas.
Others, of course, prefer to tune in at a time of their choice, and our online Leaving Cert Chemistry grinds let them come back to it whenever they have a free slot, or whenever they're fresh and rested for a subject that requires maximum attention.
And if you're still struggling, remember that you can play back our
Leaving Cert Chemistry grinds
as often as you wish. It's there for you 24 hours a day, which means that time is on your side when it comes to making the most of your
online Leaving Cert Chemistry grinds
.
And don't be fooled into thinking that we only provide Leaving Cert Chemistry grinds – we've got you covered right across the Leaving Cert curriculum.
Chemistry Grinds


for All Levels

Some of those who avail of our Leaving Cert Chemistry Grinds may well be thinking of science at university, while others may simply need a pass grade for a further course they wish to pursue. But either way, we've got you covered at The Tuition Centre. All levels of ability are catered for, and we can promise you exactly the level of support you need.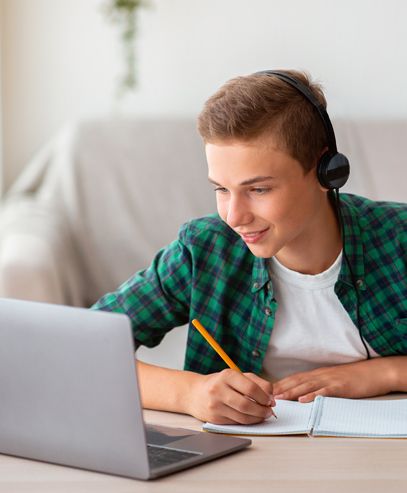 This is why we offer such a wide range of courses – across the full spectrum of subjects and levels. So whether it's online Leaving Cert Chemistry grinds you require, or grinds in any of our other subjects, you're very much spoiled for choice at The Tuition Centre.
And quite apart from our Leaving Cert Chemistry grinds. And we also provide a wide range of short but extremely useful revision modules or study tips that makes your online Leaving Cert Chemistry grinds even better value for money, and even better at getting you across the line come exam time.
View Our
Leaving Cert Chemistry Grinds
\Learnworlds\Codeneurons\Pages\ZoneRenderers\CourseCards
We provide the support you need to succeed
The vast number of teachers around the country do a great job – often in difficult circumstances such as large class sizes or students of widely different levels of ability. This is the single biggest reason why we have such a big demand for our Leaving Cert Chemistry grinds.
We're also renowned for making the complex seem simple, especially when it comes to some of the more technically demanding elements of the Chemistry curriculum.

Here at The Tuition Centre, our Leaving Cert Chemistry Grinds are very different to your typical classroom experience. Our students are grouped to make sure that students of equal or similar ability get to study together.
And if you run into any brick walls, there's no need to worry as our friendly, professional tutors will make sure that they get you over each hurdle that stands between you and eventual success.

And that's before we even mention our very extensive student notes which let you revise with precision and with the certainty of knowing that you've got all the major points covered.
Our tutors are as invested in your success as you are
Ultimately, our reputation is only as good as the tutors who represent us. We pride ourselves on having built up the finest group of tutors available in any online grind school. Not only are they gifted teachers and instructors, but they also care deeply about the success of their students.

Across the board, they provide a level of teaching and support that is second to none, and they get just as excited as you do when the results are eventually announced.

So whether you're in the market for maximum points or just need to secure a bare minimum, they're behind you all the way as you look to achieve your target. It's the reputation of our tutors that make so many people look to us as their preferred option for online grinds right across the entire Leaving Cert an Junior Cert courses.
OUR STUDENTS SING OUR PRAISES BETTER THAN WE COULD EVER DO OURSELVES
We could make all sorts of promises about how good our grinds are, but at the end of the day, the only people who can really sing our praises are students who have taken our courses in the past.
Check out what these former students have to say about us – particularly about our online Leaving Cert Chemistry grinds. And prepared to be WOWED!
I decided to take up Chemistry last April as an outside school subject two months before the exam as I needed a H4 for course requirements. With John's expert tuition I achieved a H3 in the leaving cert exam. He was exam-focused in his approach. He explained the difficult concepts and experiments clearly. This was particularly impressive considering all our grinds were done over zoom. He has a clear passion for the subject and a real interest in his students. My result would not have been possible without him.
ABBIE
LC STUDENT