Junior CERTIFICATE Higher Level
Junior Cycle Maths
Higher Level - Christmas Revision Course
Learning Mode

Live online

Days

Tuesday 2nd and Wednesday 3rd January

Please note: Fees are non-refundable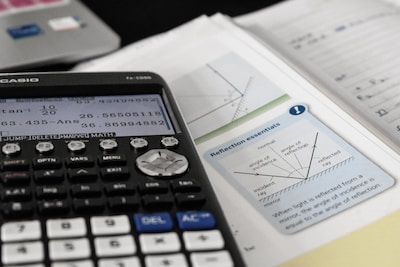 John O'Sullivan
John has over 20 years experience teaching Higher Level Maths to Junior Cycle and Leaving Certificate.

He is passionate about the subject and has an in-depth knowledge of the Junior Cycle course and the State Exam.

He will give you the knowledge and the grounding you need to approach your Junior Cycle Maths with confidence and clarity.
What will be
Covered in this Course
Statistics and Probability - One of the most important strands on the Maths course. The material covered is usually quite manageable for most students. However, the course load is big and it is vital that every part of this strand is covered in order to maximise your success in this area of the course.
Geometry and Trigonometry - two more very important topics on the Junior Cycle; these topics will be covered in detail. The key skills in Geometry and Trigonometry are essential to success in this area and these will be focused on in this course.
Lots of examples and exam paper questions.
You will also get a set of excellent revision notes.
Live, interactive and exam-focused online course to help you achieve your best grade possible.

Recorded course: you will have access to the course recordings so you can replay them at your own pace, as often as you like.

High quality comprehensive notes.
Sign up for this course now!