Leaving Cert Geography
Christmas Revision Course

Level

Higher & Ordinary Level

Learning Mode

Pre-recorded

Days

Tuesday 2nd and Wednesday 3rd January

Please note: Fees are non-refundable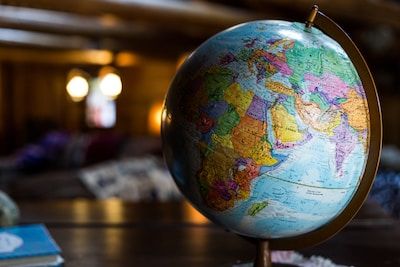 Michael Organ
Michael is a self-confessed Geography nerd with 15 years teaching experience. He is author of the Leaving Certificate textbook 'Earth' and has also written Leaving Certificate Mock papers for the past three years. He has also 13 years experience as a Geography tutor in which he has taught Geography as an additional subject for external candidates and designed intensive revision courses aimed at maximising grades and exam management.

His insight into the subject and what is required in the exam is invaluable.
What will be
Covered in this Course
2nd Jan:
Rock Cycle & Surface Landforms.
Questions related to both these topics dominate the structured essays - physical section each year. They also appear frequently in the short questions section. A good knowledge of these topics will provide a greater flexibility in the paper given the potential to answer two questions from one section.
3rd Jan:
Geoecology - Biomes.

An excellent understanding of the structured 80m question is vital for students who wish to achieve a top grade in their Leaving Certificate geography paper. In this section we will will cover all aspects of the biome to ensure you can approach any question variation related to characteristics, adaptations and the impacts of human activity.
Live, interactive and exam-focused online course to help you achieve your best grade possible.

Recorded course: you will have access to the course recordings so you can replay them at your own pace, as often as you like.

High quality comprehensive notes.
Sign up for this course now!