Leaving CERTIFICATE Higher Level
Leaving Cert Chemistry
Higher Level - Calculations Workshop
Learning Mode

Live online

Day

Saturday 2nd December

Please note: Fees are non-refundable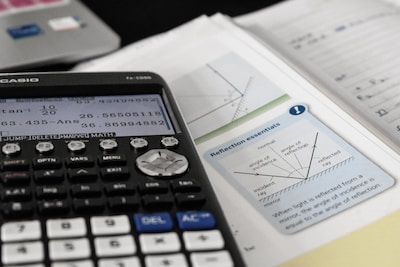 John O'Sullivan
Designed for 5th and 6th Year HL Chemistry students.

Calculations are one of the most crucial and fundamental topics on the Leaving Cert Chemistry course. You need to be able to successfully carry out calculations in a number of questions including pure stoicheometry, volumetric analysis, pH and indicator and chemical equilibrium among others.

Calculation skills need to be practiced regularly which will ensure you have a strong foundation for success in Chemistry.

This workshop will focus on volumetric analysis and organic stoicheometry. It will equip you with the skills necessary to excel in these questions and give you the ability to handle different variations of these questions that you could be asked.

John has over 20 years experience teaching Higher Level Leaving Certificate Chemistry.

He is passionate about science and has an in-depth knowledge of the Leaving Certificate course and the State Exam.

What will be
Covered in this Course
You will also get a set of excellent revision notes.
Live, interactive and exam-focused online course to help you achieve your best grade possible.

Recorded course: you will have access to the course recordings so you can replay them at your own pace, as often as you like.

High quality comprehensive notes.
Sign up for this course now!