If you're struggling to get the very best result in Chemistry for your Leaving Cert, then you're highly likely to consider grinds or some form. So with that in mind, here are five of the most important considerations in selecting a provider of Online
Leaving Cert Chemistry Grinds
.
1. Does your grinds school cater for varying levels of ability?
At The Tuition Centre, we've been providing Leaving Cert Chemistry Grinds
for over 5 years. And during that period, we've catered for some highly talented students – and others who were not so gifted. In many cases, our students wanted to go on and study science at university level, while for others, it was a matter of getting a basis pass or sufficient points to allow them pursue a preferred course.
We're very well aware of this big difference in ability levels, so for all our Online Leaving Cert Chemistry Grinds, we group our students together in terms of their aptitude. This means that you're studying at your own pace, with others of a similar ability. Our students find it very motivating to be studying alongside others, and our Leaving Cert Chemistry Grinds help to keep the energy levels up right throughout the academic year.
2. Can you enjoy both live and recorded lessons?
This is a really important thing to consider when look at choosing Leaving Cert Chemistry Grinds. Sometimes you might want to take part in the live lesson, but at other times, you might be glad of the opportunity to watch the recorded version due to demands on your time or clashes with other interests. That's why we provide weekly live Online Leaving Cert Chemistry grinds, but also record them so that our students can tap into them whenever they want – and as often as they want.
3. Are you being taught by a legend?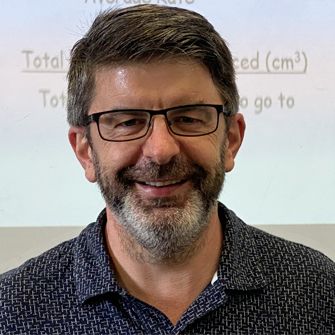 Our online
Leaving Cert Chemistry grinds
are famous because of the tutors we hire to deliver them. And if you want proof of just how good our teachers are, all you have to do is look back at the exceptional results we've achieved for our students in recent years. John O'Sullivan is the legend behind our Leaving Cert Chemistry grinds, and you won't find a more affable or able teacher anywhere in Ireland.
Whether you're looking for top marks or are simply looking to rack up your points total via your Leaving Cert Chemistry Grinds, John is an acknowledged expert at getting every ounce of ability out of you – and making sure you reach peak performance – whatever this may be in your own particular case. You might be thinking of a third level science degree our just need chemistry as a gateway to a particular course. Either way, we've got you covered, and John will keep the Online Leaving Cert Chemistry grinds tailored to your own ability level.
4. Can your chemistry tutor do things that your school teacher can't?
Chemistry teachers the length and breadth of the country do a great job, but often struggle because their class sizes are too big, or there is too much of a gap in the ability levels of their students.
Here at The Tuition Centre, however, our Leaving Cert Chemistry Grinds are a million miles away from your typical classroom experience. You'll be grouped with students of similar ability, and the pace of progress will be geared to this degree of aptitude. Our tutors are personally invested in your success, and you have easy access to them if you're struggling in any particular areas.
The Chemistry curriculum can very definitely be challenging, which is why our tutors constantly look to make complex aspects seem simple right across our Online Leaving Cert Chemistry Grinds, and to present solutions in a way that you may not have heard in your daily classroom.
And don't forget that our Leaving Cert Chemistry Grinds include a set of excellent student notes that lets you revise at your leisure, confident that you're covering all the most important bases.
5. Are your leaving cert grinds value for money?
Investing in Online Leaving Cert Chemistry grinds is not a decision to be made lightly. You and your parents need to know that you're getting value for money, and that the results you can expect are being achieved at a fair and reasonable price.
From the day that we were founded, we've made it a point of honour to keep our prices as low as possible – and this includes our Leaving Cert Chemistry Grinds. If you check out the complete spectrum of our courses, you'll notice that the most extensive courses on our bools cost just €560. And remember, too, that we also offer a range of modules to help you study more effectively – completely free of charge!
In a year or two, when you've got the results you want and you're settling into that new job or new third level course, you'll be glad that your choice of Online Leaving Cert Chemistry grinds involved partnering with The Tuition Centre.
Ultimately, an investment in yourself is the best possible investment you'll ever make – and that's certainly the case when you opt for
Leaving Cert Chemistry Grinds
at The Tuition Centre.