LEAVING CERTIFICATE Higher Level
Chemistry Grinds
Level

6th Year Higher Level

Duration

29 Weeks (1st week free)

Learning Mode

Live online

Day/Time

Mondays, 8:00 PM - 9:00 PM

Start Date

4th September 2023
€560 for full course.

Monthly or weekly payment available.
Please note: Fees are non-refundable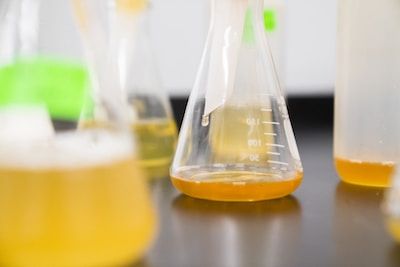 John O'Sullivan
These weekly online grinds are delivered by our Head of Chemistry, Mr John O'Sullivan. John has over 20 years experience teaching Higher Level Leaving Certificate Chemistry.

He is passionate about science and has an in-depth knowledge of the Leaving Certificate course and the State Exam.

He will guide you through the course and give you the confidence you will need facing the State exam in June.
What will be
Covered in this Course
Rates of Reaction
Equilibrium
pH and indications
Water chemistry
Organic chemistry
Revision of the whole course.
Enrol by 30th September, receive:

FREE access to The Tuition Centre's 8 Day 2023 Chemistry revision course which prepared Leaving Certificate students for success. (Stand-alone price €97).
________________________________________________________
Live, interactive and exam-focused online classes to help you achieve your best grade possible.

Recorded classes: you will have access to the class recordings so you can replay the classes at your own pace, as often as you like.

High quality comprehensive notes.
Sign up for this course now!
I decided to take up Chemistry last April as an outside school subject two months before the exam as I needed a H4 for course requirements. With John's expert tuition I achieved a H3 in the leaving cert exam. He was exam-focused in his approach. He explained the difficult concepts and experiments clearly. This was particularly impressive considering all our grinds were done over zoom. He has a clear passion for the subject and a real interest in his students. My result would not have been possible without him.
Mr. O Sullivan's Chemistry exam had a great balance of questions with enough challenging ones to keep me studying and not to start relaxing but also with some manageable ones to boost my confidence and reassure me I was on the right path.
The grinds were really helpful and worthwhile. Once I started the grinds I was able to pinpoint and focus on the difficult parts of the course which benefitted me a lot. I felt I was well prepared for my exam which definitely helped relieve a lot of stress
The pre-exam gave me an insight into what areas of the course I needed to focus on and it was a great to experience doing a full Leaving Cert style Paper.